The 'Edge by Paco Perez' restaurant at El Fuerte Marbella is to open under the stewardship of the prestigious chef
The restaurant's menu will be designed by the 4-Michelin Star chef Paco Perez, with local products and the Mediterranean spirit taking centre stage
Marbella, 19 April 2023. The forthcoming opening of El Fuerte Marbella, a S* hotel in the centre of the famous Costa del Sol city, will bring with it the arrival of a range of new dining experiences.
Edge by Paco Perez will be one of them, and the renowned chef of the Miramar restaurant in Girona (which has two Michelin stars) and Enoteca Paco Perez in Barcelona (also with two Michelin stars) will be providing a unique dining experience where local products and the Mediterranean spirit take centre stage under the 'Mediterranean Traveller Cuisine' concept.
"We come from La Mar d'Amunt, as we like to call our part of the M editerranean closest to France, bringing with us a culinary offering that forms part of our very DNA and connects us to the land. It's a menu that allows us to bring our cuisine to the Costa def Sol, so closely linked to the M editerranean itself, in an establishment that takes care over every last detail and in a space that makes us feel at home'; explained Paco Perez.
In addition to this new gastronomic experience exploring local history and cuisine, there are stunning views of both the sea and the Old Town of Marbella, which merges with the Mediterranean, giving the hotel a 36QQ panoramic view.
"It'll be a space where we offer a menu focused on the vegetable garden and the sea in a relaxed environment. It's a 'casual fine dining' concept where we serve our guests in an informal format, all while maintaining quality, comfort and the potential to surprise'; noted the chef.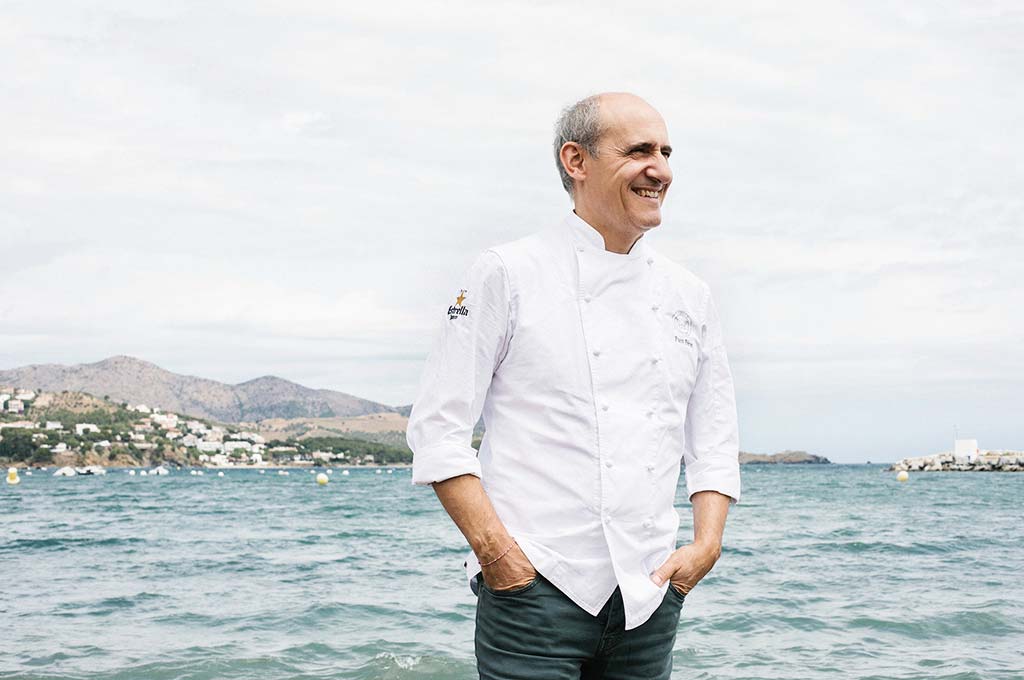 Haute cuisine paired with the finest wines
Meritxell Falgueras, sommelier and expert communicator, will be in charge of ensuring the wine service is the perfect accompaniment to Paco Perez's gastronomic proposal.
"Our first-class product will adapt to a space that transforms from noon to night, offering the best possible dining experience to our guests. And our cuisine will be accompanied by an expert team, with Meritxell Falgueras in oenology and Cristian Pineda in the cocktail bar, working in harmony to create a truly unique space in Marbella' Paco Perez added.
Falgueras' wine list will feature Andalusian wines, in a nod to the hotel's roots, but above all will aim to offer some of the best wines in the world with exclusive and unique vintages and meticulous selection processes.
"For EL Fuerte, I've selected the most intelligent, intense, impactful, courageous and brave wines in the world to create a wholly unique wine list' Meritxell Falgueras said.