El Fuerte Marbella reopens its doors as a fully converted 5* hotel
The fully converted hotel will boast 266 rooms and interior design created by renowned designer Jaime Beriestain, with a concept firmly inspired by Andalusia. The hotel includes outstanding haute-cuisine options, led by "Edge by Paco Pérez", a restaurant run by the 4-Michelin star chef himself.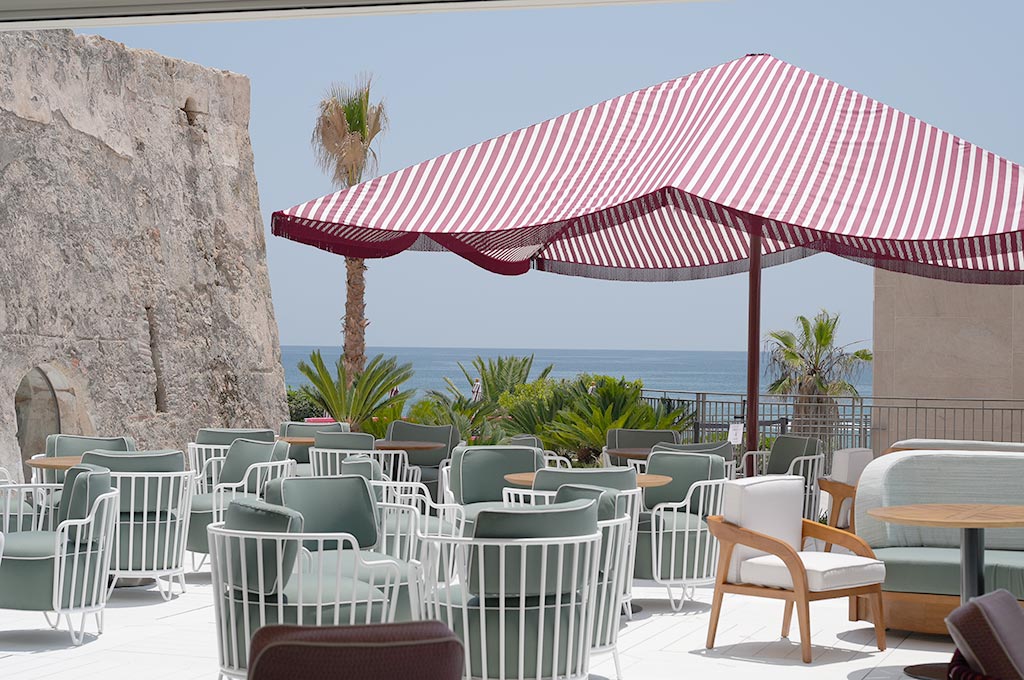 Marbella, 22nd May 2023. After a thorough refurbishment which involved an investment of 31 million euros, (14 million on the works, 10 million on facilities and 7 million on expenses pertaining to licences, wages, opening costs, and a range of other elements), the reopening of this icon of Marbella, the El Fuerte Marbella , is now a reality.
This hotel, which has been a witness to the impressive history of the Costa del Sol, starts a new chapter as a 5-star hotel, boasting a stunning interior design project led by Jaime Beriestain, who seeks to combine casual luxury with Andalusian tradition, brought to life through a contemporary lens.
An iconic hotel boasting more than 65 years of history is reborn
For more than half a century, El Fuerte Marbella was a hub on Marbella's social scene. Personalities like Walt Disney, Timothy Dalton, Rafael Alberti, Lola Flores and Penélope Cruz were among the diverse range of celebrities that frequented the hotel. More than 65 years after welcoming our first guest, the resort hopes once again to become a hub for discerning visitors thanks to its privileged location, refurbished interior design aesthetics and impressive gastronomic proposal.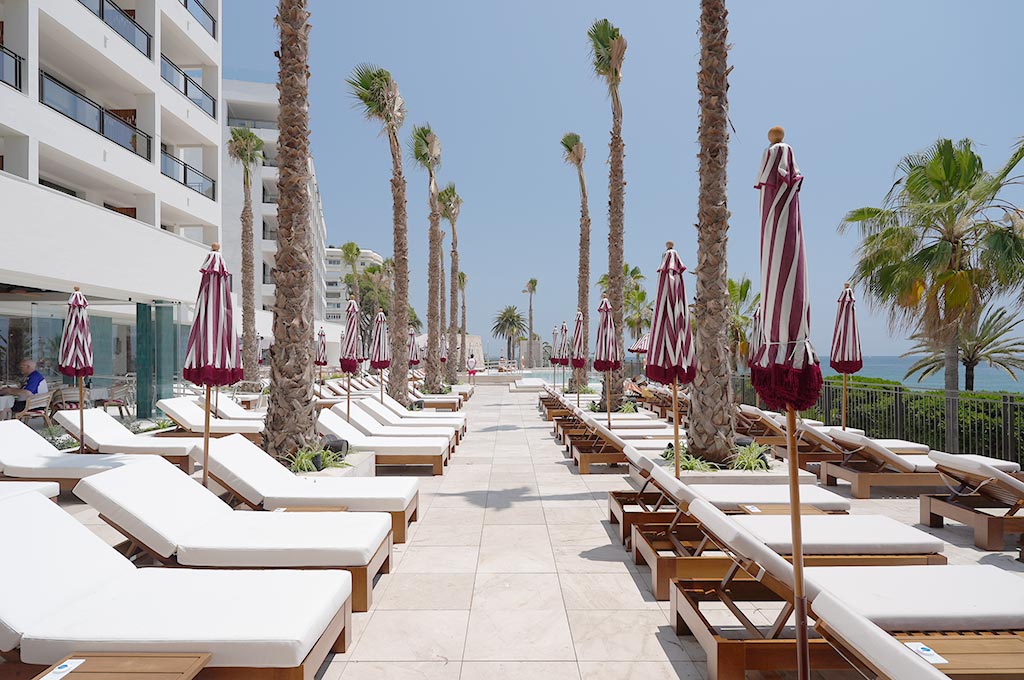 The new gastronomic hub of the Costa del Sol
The opening of El Fuerte Marbella brings with it the most exclusive gastronomic proposals, thanks to the work of talented chef Paco Pérez.Alongside Soleo, the existing restaurant that has offered the highest quality local and tradition Mediterranean cuisine for 6 years, this exciting chef's work arrives at the hotel in the form of Edge by Paco Pérez, a unique space designed by the prestigious chef to put local products at the centre of the whole experience, under a concept titled "Mediterranean travel-inspired food", all of which guests will be able to enjoy with spectacular views of the sea and Marbella's Old Town.
Interior design that combines our roots and the Avant-garde
Andalucía provides the starting point for Jaime Beriestain's inspiration to lead an interior design project that highlights the rich local culture, artisan traditions and the relaxed vibe of the Mediterranean.
The new El Fuerte Marbella brings together warm, harmonious and open spaces that conjure up images of impressive Andalucian palaces and country houses, featuring earthen and terracotta colours combined with spicy tones and natural, plant-based features that offer a timeless feel.