Tasteful with views
of the Mediterranean
Edge by Paco Pérez combines breathtaking sea views with a first-class gastronomic experience created by the talented Chef Paco Pérez.
A rooftop restaurant like no other in the heart of Marbella.

A MEDITERRANEAN CUISINE TRAVELOGUE
The prestigious chef Paco Pérez has created the gastronomic experience within the new "Edge" space, in which the very essence of the Mediterranean, in combination with local produce, takes centre stage.
Throughout his long career, Paco has been awarded 4 Michelin stars, two at his Miramar restaurant in Gerona and two at Enoteca in the 5* Hotel Arts in Barcelona. 
"At Edge we seek to further extend Marbella's gastronomic scene through innovative experiences in which the quality of the fresh ingredients, sustainability and Mediterranean produce are at the forefront. We create an experience that seeks to ensure, above all, the happiness of the diner".
"Edge is a space that looks towards the Mediterranean, where we offer a cuisine focused on the vegetable garden and the sea, in a convivial manner. It is a 'casual fine dining' concept, defined in three words: product, comfort and quality. We want the customer to enjoy a first-class product, adapted to an environment that varies from midday to evening".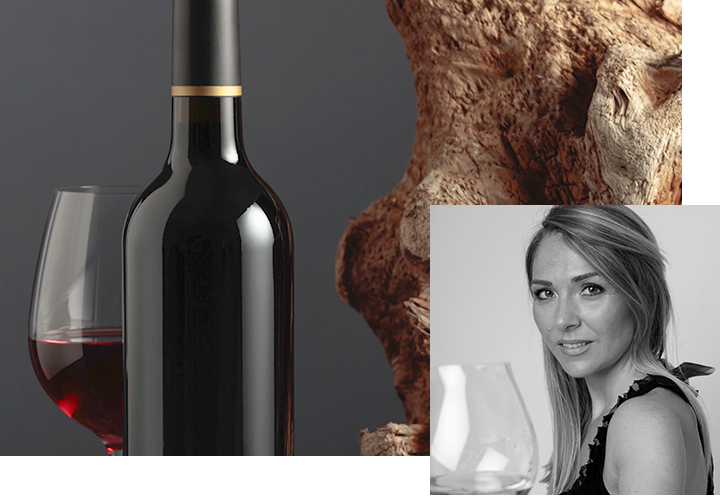 At the age of 20 she became the youngest sommelier in Spain, following certification at the Barcelona Escuela de Hostelería. With a degree in Humanities and a Master's degree in Viticulture and Marketing, she has carried out research on language in wine tastings as part of a Doctorate in Communication and Humanities at Ramón Llull University. She is also a member of the Catalan Academy of Gastronomy.
"I am the fifth generation of the Celler de Gelida de Sants. I have seen my father create the wine lists at El Bulli, among other restaurants, and I follow a tradition of selecting the most appropriate wines for each restaurant, in order to enhance their culinary creations.
My aim is for the wine service to be the finishing touch to an exceptional meal. For El Fuerte Marbella I have selected the most powerful, intelligent, intense, courageous and brave wines in the world to create an original list, with classics from surprising vintages".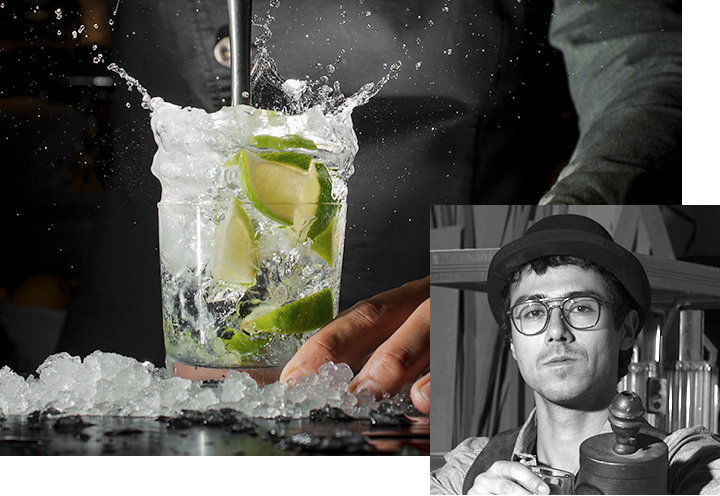 With the invaluable work of our curator Cristian Pineda, a mixologist with more than 15 years' experience in the sector and creator of his own designer brand, Edge by Paco Pérez provides a journey in which various cultures, aromas and flavours merge. From the Hispania of the days of the Roman Empire and the legacy left behind by that civilisation on the Iberian Peninsula, to tributes to various expressions of Andalusian art, such as the beginnings of flamenco or the birth of cubism with Picasso.
"At El Fuerte Marbella I was commissioned to explore the culture and richness of the natural environment that Marbella represents through its gastronomy and flavours. It was a fascinating, exciting challenge to delve into the local food and drink scene and find ways to incorporate those elements into the menu. It is a great pleasure to work with a fantastic team in order to contribute to the guest experience".
Edge is a dynamic restaurant that changes throughout the day. It starts with an exceptional atmosphere and good music, where you can enjoy a signature cocktail by the infinity pool. In the evening, it becomes a restaurant infused with Mediterranean DNA, under the direction of chef Paco Pérez. At the top of El Fuerte Marbella you will find a travelogue of fresh, fun cuisine. An experience that, in the words of our prestigious chef, seeks to "create harmony that generates a unique space in Marbella".
C/ El Fuerte, s/n
29602 Marbella, Málaga,
Spain.
Opening hours:
Open from Monday to Sunday, from 11 am to 1 am.
Terrace open from 11 am to 7 pm with drinks service
Restaurant open from 7:30 pm to 11 pm.
Drinks until 1 am.
Dress code: Smart & casual
Tracksuits, short pants, hoodies, vests, caps, sandals and flip flops are not allowed.
LOCATION
Playa del Hotel Fuerte Marbella
Av. Duque de Ahumada s/n
29602 Marbella, Málaga,
Spain.
OPENING TIMES
Open from Monday to Sunday
from 11 am to 02 am
Kitchen from 12 pm a 12 am