El Fuerte Marbella achieves honours in energy efficiency following its complete renovation
Thanks to the 18 million euros funding granted by BBVA, the iconic 5-star hotel has managed to improve its energy efficiency by 30% and has obtained an A certificate.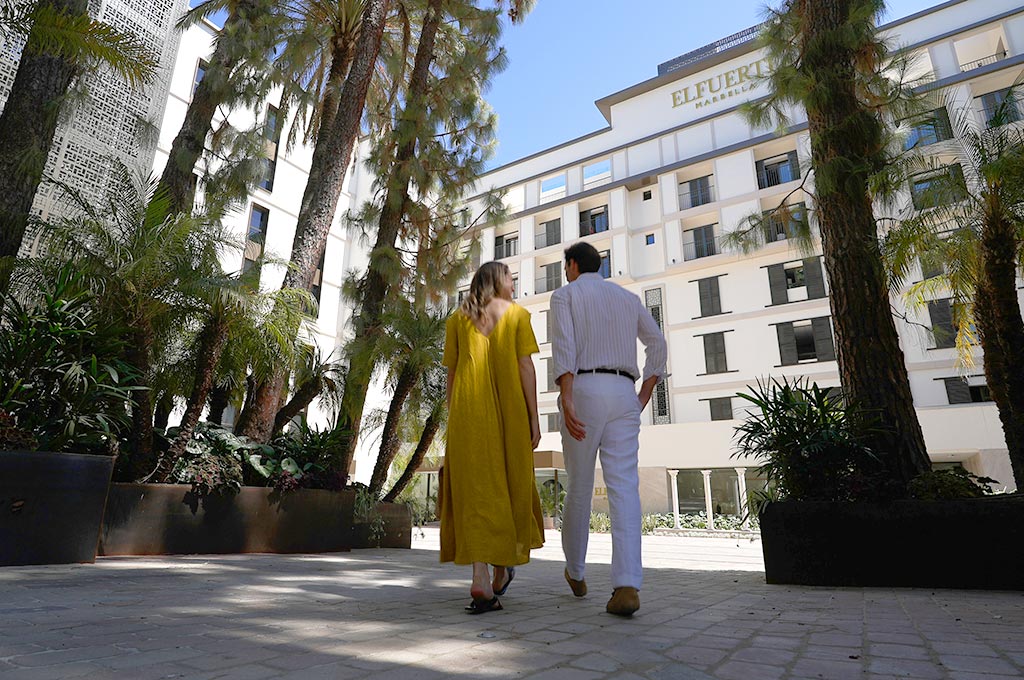 On 13 July 2023. Fuerte Group Hotels has taken advantage of the ambitious refurbishment project of El Fuerte Marbella to transform its flagship and first hotel in the chain into one of the most energy-efficient 5-star establishments in Andalusia. This milestone was made possible through the financing from BBVA, which granted a loan of 18 million euros for the implementation of technological and structural improvements to control energy consumption.
The result has been spectacular, as the emblematic hotel in Marbella has achieved a 30% increase in energy efficiency and has received honours by obtaining the highest sustainability category: the A certificate.
El Fuerte Marbella, an absolute benchmark for sustainability
Although Fuerte Group Hotel is one of the pioneering chains in sustainable management at a national level, the refurbishment of El Fuerte Marbella has allowed the group to enter a new dimension: one that places technology and the development of new materials at the service of the tourism sector to achieve hotels that monitor their energy consumption down to the second.
This is exactly what has happened with El Fuerte Marbella, whose efficiency has improved thanks, mainly to the new thermal insulation of the building, the incorporation of more efficient machinery for heating and cooling, and the computerisation of the energy control system.
In this regard, energy control points have been installed in all areas of the establishment, allowing real-time monitoring and optimisation of consumption. Thus, any deviation is detected and corrected immediately, avoiding unnecessary energy consumption.
According to José Luque García, CEO of Fuerte Group Hotels, "We are very pleased to have been able to count on BBVA in this ambitious project, which has allowed El Fuerte Marbella to achieve a remarkable improvement in its energy efficiency. This investment has not only allowed us to achieve the highest rating, which is an A, but has also positioned us as one of the most energy efficient hotels in Andalusia".
He also adds, "This is something that fully satisfies me as the President of the Association of Hoteliers of the Costa del Sol (AEHCOS), as it confirms that the hotels belonging to this organisation have a higher level of energy efficiency than those that are not part of it".
In this regard, he concludes, "According to the Ecostars star ranking, which evaluates efficiency in terms of electrical energy, the national average is 1.95 stars, while AEHCOS establishments achieve a rating of 2.23 stars, thus corroborating the privileged position we have in terms of energy efficiency in the region". On the other hand, Ricardo Laiseca, Head of Sustainability Transition, states, "At BBVA, we want to accompany the tourism sector in this transition process. The renovation of buildings, electrification of facilities and circular economy are the pillars that drive the hotel sector towards decarbonisation."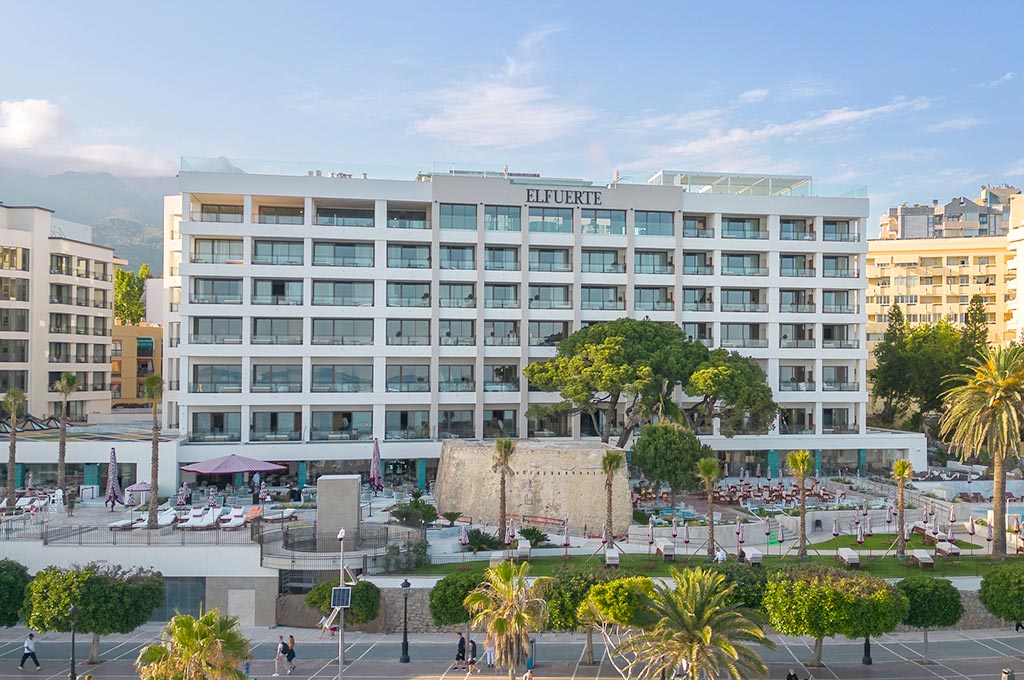 A successful collaboration model
Fuerte Group Hotels remains at the forefront of leadership towards sustainability in the hotel industry, and the strategic collaboration with BBVA has marked a crucial milestone in this journey. Both entities share a common vision of a more resource-efficient future and are firmly committed to continuing to promote innovative and transformative projects. With their proactive approach and ongoing efforts, Fuerte Group Hotels and BBVA are paving the way towards a more responsible and environmentally conscious business model. As leaders in the pursuit of excellence and environmental awareness, they are demonstrating that profitability and respect for the environment can coexist harmoniously. This exemplary partnership inspires other industry players to join in this common mission of building a more prosperous and sustainable future for all.
Commitment to the Sustainable Development Goals
The 18-million-euro investment in energy improvements at El Fuerte Marbella, sponsored by BBVA, is part of the commitment made by the chain when it joined the United Nations (UN) Global Compact in 2016. However, Fuerte Group Hotels' commitment to sustainability goes back a long way, being a pioneer in the accreditation of its hotels with prestigious ecological certificates such as ISO 14001 or Travelife Sustainability, among others.
To achieve this, the company has been implementing measures in several key areas with the aim of reducing its environmental and water footprint. These measures include the reduction, reuse, and recycling of waste, especially plastic; the search for local suppliers that support circularity; sustainable water management; the promotion of sustainable tourism among guests, employees, and the local community by providing them with information on sustainable practices and environmentally friendly activities, among many other initiatives.
Furthermore, through the Fuerte Foundation, the chain collaborates with local organisations and entities such as Equilibrio Marino, to support environmental and social projects. Many of these initiatives are listed on the group's Corporate Social Responsibility website.