MARBELLA SHINES BRIGHT ONCE MORE WITH THIS ICONIC HOTEL RIGHT BY THE OLD TOWN AND THE SEA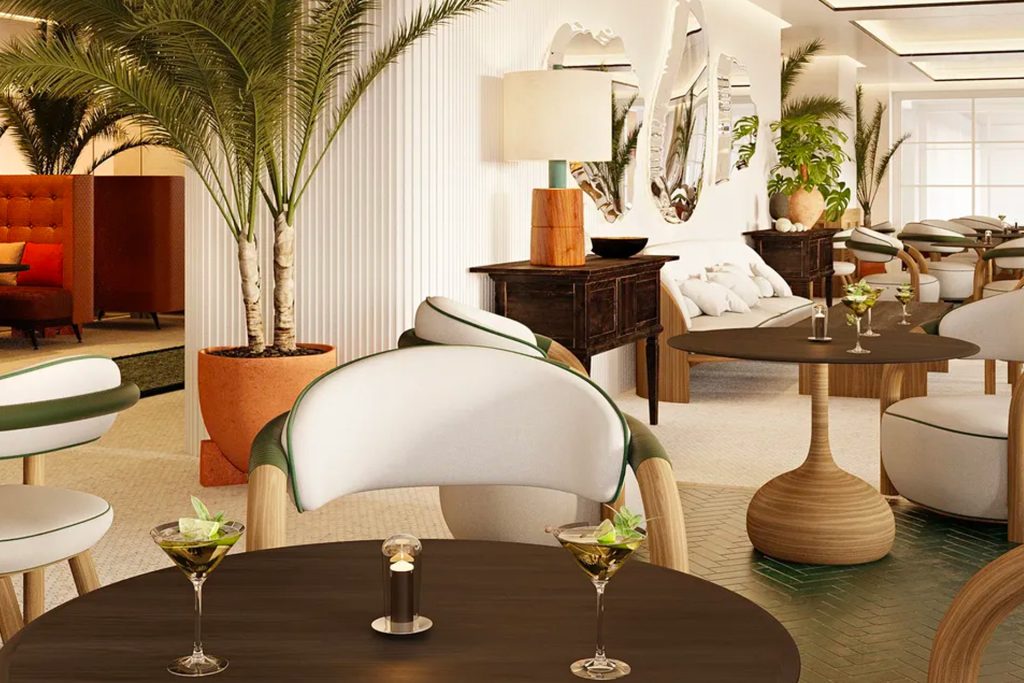 If there's one place in Southern Europe with all the ingredients for the perfect getaway at any time of the year, it's Marbella.
An international benchmark for the good life, with its endless beaches, year-round spring weather, trendsetting restaurants, international designer boutiques and… charming hotels… there's never been anything quite like Marbella. And where should you stay if you do decide to escape for a few days? This spring, there's only one answer to that: Hotel El Fuerte Marbella.
VIEW PHOTOS: 6 REASONS WHY THE MOST SOUGHT-AFTER HOTEL THIS SPRING IS THE ICONIC FUERTE MARBELLA
How can we be so sure? Well, because this iconic hotel, where you can immerse yourself in the purest essence of Marbella, is opening its doors once more. And it does so not only completely renovated by award-winning designer Jaime Beriestain, but also now part of the exclusive Preferred Hotels & Resorts collection.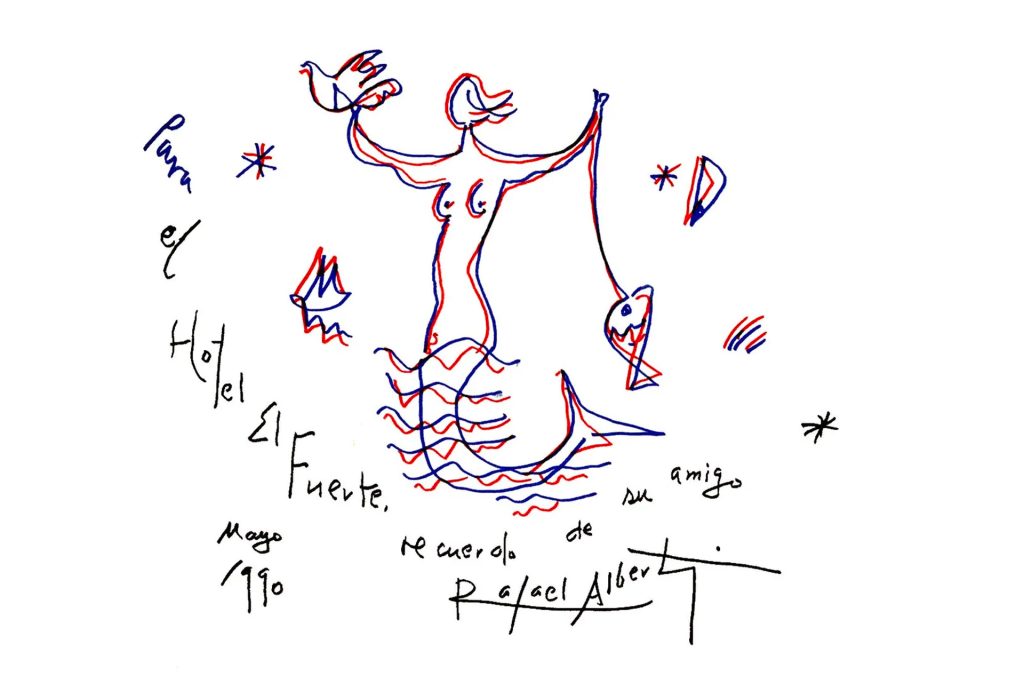 From Walt Disney to 'La Faraona'
If we told you that El Fuerte Marbella holds thousands of stories, worthy of a series, hidden behind its walls, would you believe us? The hotel is a living history of Marbella and Spain. Walt Disney stayed at the hotel in 1958, for example, and employees still remember the tips they received for walking his dog Pluto around the gardens.
But the actor Timothy Dalton, the well-known poet Rafael Alberti and, of course, our Faraona, Lola Flores, a Marbella lover, also stayed here, among many other famous faces. And there was also the filming of the film Holiday in Spain, with Diana Dors, the British "Marilyn Monroe", whose bikini scenes on the beach attracted the attention of a hoard of curious onlookers – at a time when they still fined such "indecent attitudes".
Discreet luxury and Andalusian charm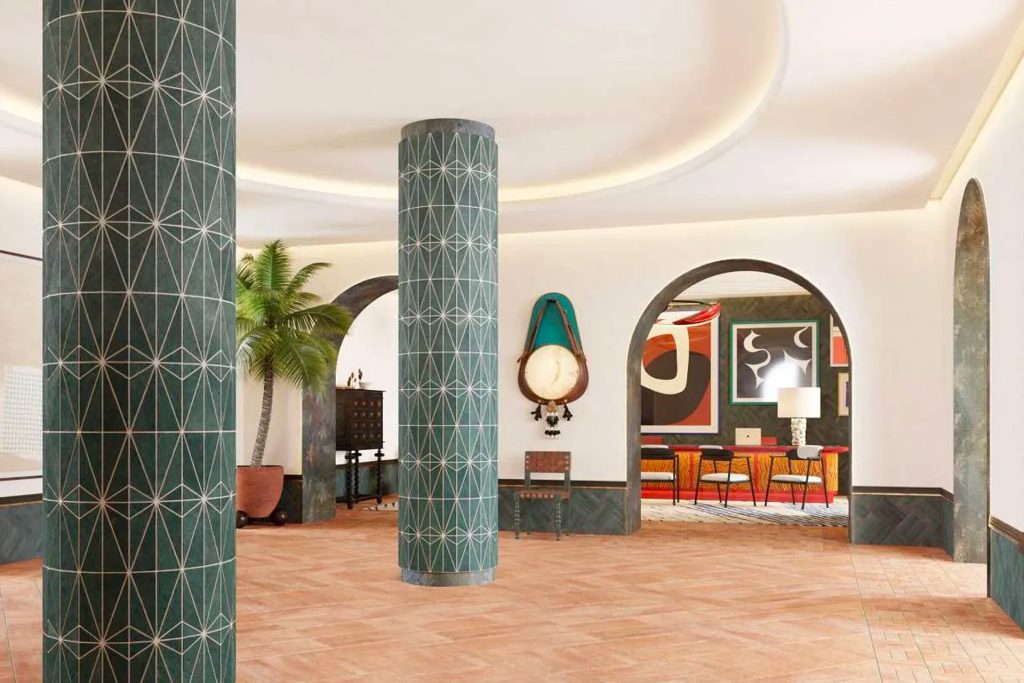 All personalities who passed through its doors came searching for the discreet luxury and privacy it offered, but without losing the spell of feeling part of the Andalusian city and its spirit of life lived well.
The authenticity of being able to leave the hotel and in two minutes be strolling through the labyrinth of narrow streets and small squares of its historic quarter, like the charming Plaza de los Naranjos, is priceless. As is to enjoy those spring nights with the murmur of the fountains and the scent of orange blossom… without losing sight of the sea when returning to one of its 166 rooms and suites.
However, to discover the true origins of El Fuerte we have to go back to the 1720s, when the first projects were drawn up for the construction of a fort capable of resisting and repelling enemy attacks.
Later, in the 19th century, the building acquired special importance during the Napoleonic invasion when it was used as an ammunition supply point. As a result, today, only little remains of that building so steeped in history.
It was not until 1954, when the Luque family bought the land, that they finally decided to build a hotel, which soon became a symbol of the exclusive Marbella hospitality, coveted by the stars who passed through the city for filming, holidays or simply to rest.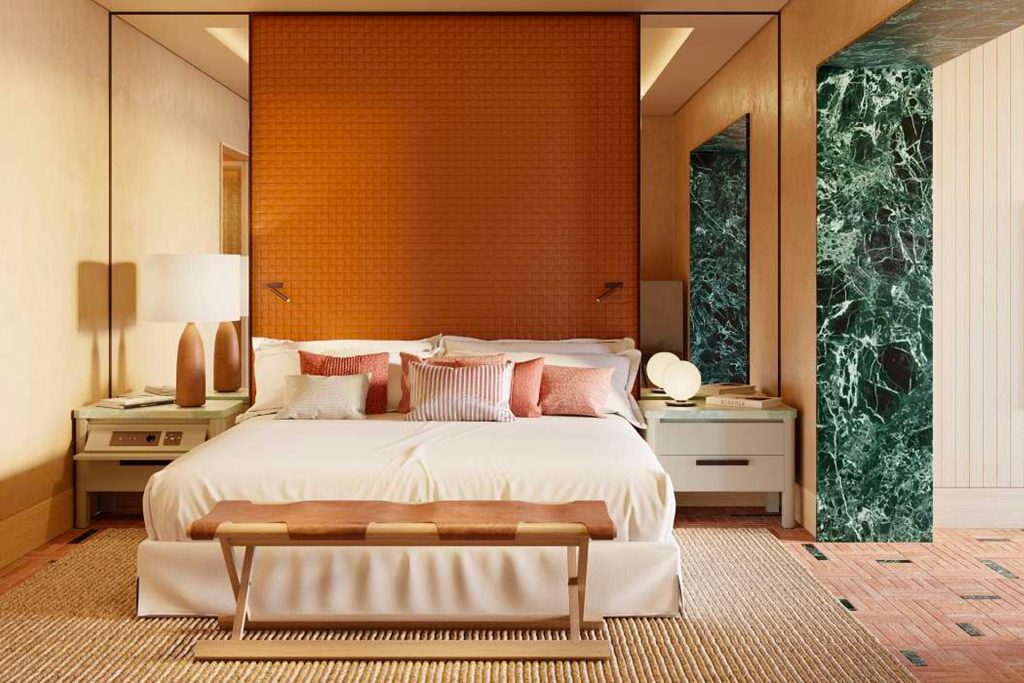 A new chapter in its cinematic history
Today, as the countdown begins for El Fuerte Marbella to start writing a new chapter in its history, and that of the city, it is once more in the limelight, and it is once more shining bright. This is thanks to the work of designer Jaime Beriastain, who was inspired by Andalusian artisan traditions and the Mediterranean essence, creating a universe of colours, materials and a very southern atmosphere with light as the protagonist.
"I aimed to create a space where guests could experience the pleasures of what makes it beautiful without losing its connection to its origins", said Beriestain. And he has succeeded, with hypnotic spaces reminiscent of the carefree luxury of Andalusian estates and country houses.
You'll know you've made the right choice when you find yourself looking out to sea from the terrace of one of its restaurants, where the food is based on local, authentic produce, or when you relax in its spa and indulge in one of its state-of-the-art treatments. Of its three swimming pools, one is heated, meaning you can take a dip whenever you so desire.
Through warm, harmonious and open spaces, a colour palette of earth tones, terracotta and spices, hand-painted washed ceramics covering the walls, clay-look floors and fantasy lamps, Beriestain has sought to bring back an air of authenticity and elegance to the hotel. It's a space that's full of character, and one I recommend booking now.
Source: https://www.traveler.es/articulos/marbella-vuelve-a-brillar-en-este-hotel-iconico-junto-al-casco-historico-y-el-mar